Verger Gibouleau
Family owned apple picking orchard in Laval, QC
Apple Picking in Laval, QC
Welcome to our inviting orchard, where we're excited to extend a warm invitation for you to join us in the heart of Laval for an extraordinary apple-picking adventure. Our sprawling orchard, nurtured and cherished by our family for over a century, now in its fourth generation of dedicated farmers, stands as a testament to our commitment to producing top-quality apples in harmony with Mother Nature.
As early as mid-August, our bountiful apple trees eagerly anticipate your arrival. Here, in the enchanting neighborhood of Auteuil, Laval, mere minutes from Highway 19 along Avenue Des Perron, you'll discover a haven where nature's treasures await your gentle touch. With over 12 distinct apple varieties, each ripening at its unique moment during the season, there's no shortage of options to suit your taste and preferences.
Happy picking!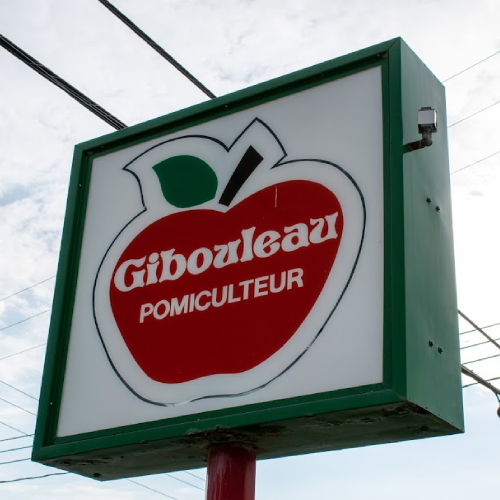 ✉️  Contact Us
📍  3675, av. des Perron, Laval, H7J1A3.
Need directions ?

Google Maps 

Apple Maps

Waze
🕘 Schedule:
Monday: 9:00 am to 6:00 pm
Tuesday: 9:00 am to 6:00 pm
Wednesday: 9:00 am to 6:00 pm
Thursday: 9:00 am to 6:00 pm
Friday: 9:00 am to 6:00 pm
Saturday: 9:00 am to 6:00 pm
Sunday: 9:00 am to 6:00 pm